Why Have a Photo Booth at Your Next Event?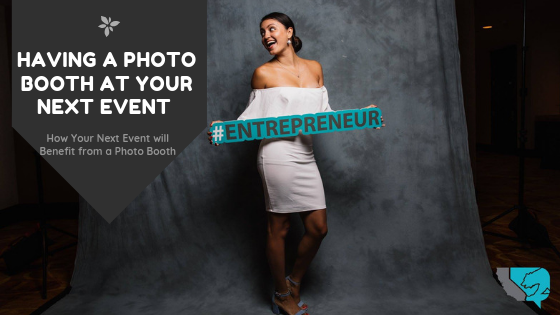 Photo booths have been making a comeback throughout the years and have reached a new level of popularity for events and parties. More often than not, most of the parties or events you will attend will include a photo booth and photo booth props. Here are a few reasons why you should have one at your next event!
They are Affordable.
Due to the increasing popularity of photo booths, there are many rental companies that will set up the booth, requiring little to no work on your part. Most companies will have a flexible rental time that will work for your schedule.
It's Great for Any Event!
Birthday parties, Christmas Parties, weddings, business openings, and corporate events all can enjoy the perks of a photo booth! You can customize the booth and photos to match your event! It's entertainment and a party favor in one.
It's an Opportunity to Build Brand Awareness
Photobooth pictures are almost always posted online on social media. Use this opportunity to start a branding campaign by encouraging people to share the moment so your event stays relevant.
Rather than buy a traditional photo booth props kit or use the one from the rental company, make your own props! This customizes your booth and gives you an opportunity to play with your brand's identity.
One creative way to do this is to get a custom cutout! Hashtag Cutouts is a great resource for photo props. You can create large free-standing cutouts, hashtag signs, photo frames, or any other kind of cutout prop you may think of. A hashtag sign is a good way to create a following online for you and your guest by having a community hashtag. This way photos posted from the event can be easily found and connected to other similar organization opening up a networking opportunity.
All Inclusive
Having a photo booth is an excellent way for guests to interact with each other and have fun together. It can help alleviate any initial awkwardness that some may feel when they first arrive at your event. It is a sure way to get photos of all your guest!
Having a photo booth at your next event will not only bring a level of authenticity to your movement and your event. There is a timelessness to photo booth because of the fun they bring to every event! Your guests will look back at their images and remember how much fun they had at your party. So start making your events memorable.