Looking for a way to display Donuts and Bagels at your event?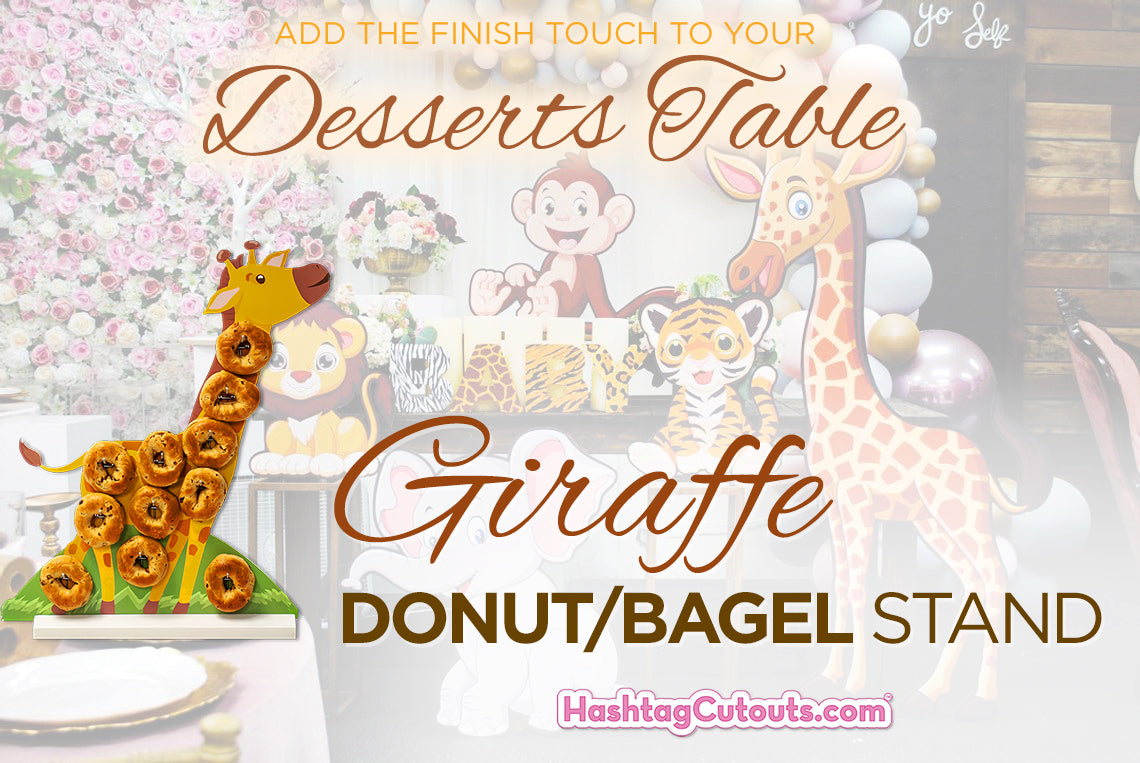 Introducing the Hashtag Cutouts Donut and Bagel Displays.
Are you and your friends looking for a great birthday cake alternative for your loved one's upcoming celebration? 
Til now, everybody has seen the traditional Bagel and Donut stand displayed on wooden pegs. Too Heavy, too large, and hard to set up. It sounds like a great idea, but too inconvenient for many people.
We have re-created the Donut and Bagel stand that everybody can use and love, without the hassle! 
Introducing the Grizzly Bear, Smiley Face Donut and Bagel Display Stands. Our one of a kind Donut and Bagel stands are a great way to display treats for any birthday celebration or baby shower, the perfect desserts decor for your next event.
Grizzly Bear Donut Stand

 

Smiley Face Donut & Bagel Display

Is your loved one's favorite sweet treat a delicious, savory glazed donut? Look no further as you have come to the perfect place! Our cute and cuddly Grizzly Bear Donut Stand will be the perfect surprise for your loved one's special occasion. This lovable Grizzly Bear can hold up to 10 donuts with its 10 wooden pegs attached to the cutout. What makes our Donut Stand unique is how easily accessible each donut is for people to grab and enjoy. Add our cutout to any outdoor or national park themed party to create the perfect dessert set for all of your guests to devour. If you are looking for a cute way to spice up your morning meeting, our Grizzly Bear Stand can also hold bagels! A morning can always use a little fun with our Bagel Stand, so don't wait to start your exciting meeting. This is the perfect dessert decor for you!

Need a last minute sign to surprise your relative or friend for their special celebration? Checkout our special and one of a kind Smiley Faced Donut and Bagel Stand perfect for any sweet treat lover out there! This cutout can hold up to 18 donuts with its 9 wooden pegs! Bring all the smiles to the party by surprising your special someone with this perfect Donut Stand! In addition our unique cutout has a Happy Birthday tag attached to celebrate the special day. Add our cute and adorable stand to your Birthday celebration and thank us later!