Swing For A Cure Donated Lawn Sign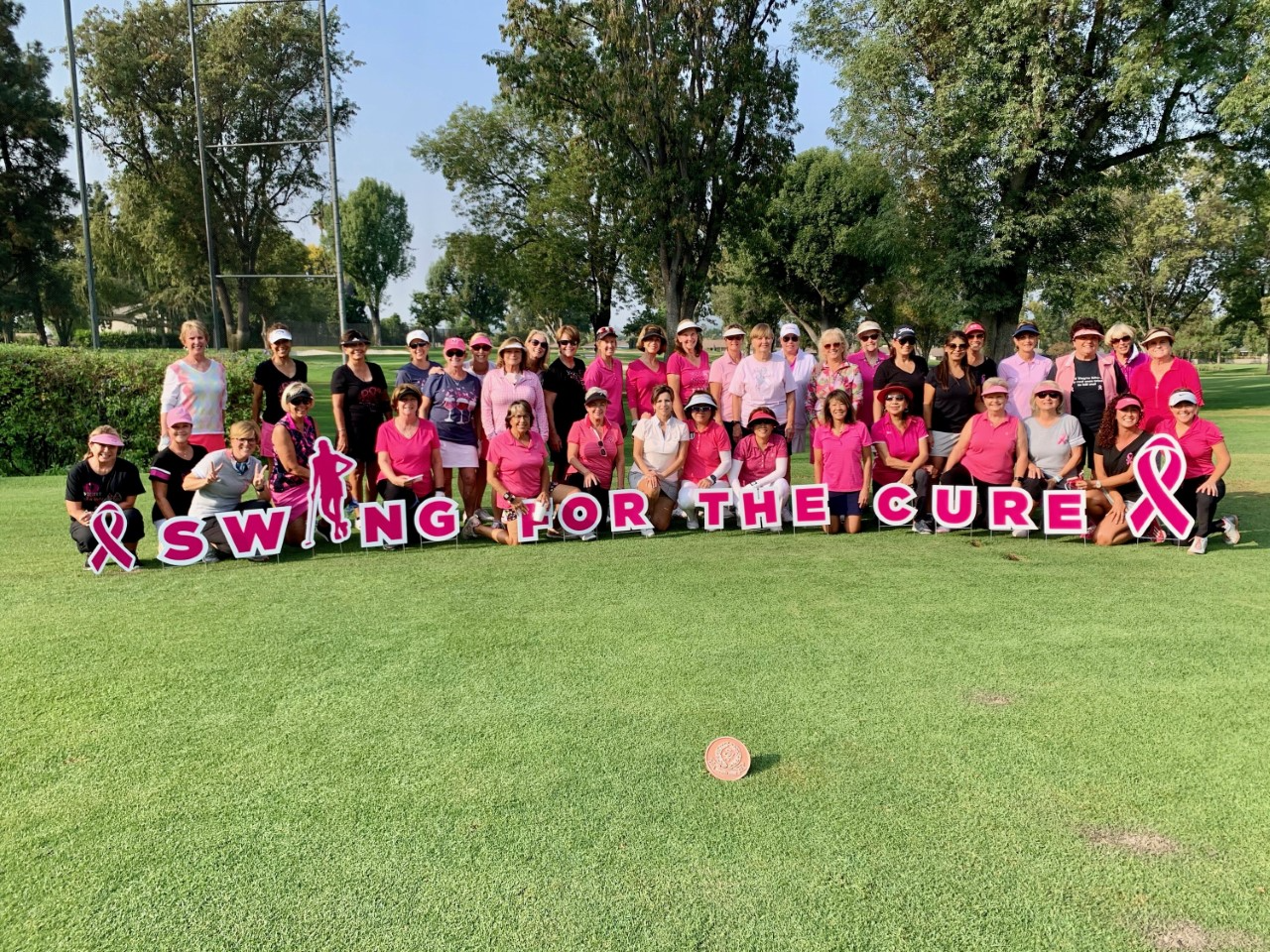 October is Breast Cancer Awareness month. To show our support for those who have been affected by breast cancer, we created and donated a lawn sign for the Swing For A Cure event. This event was held at the South Hills Country Club in West Covina, CA, where the team came together to support one another through a golf game. Through the support of their friends and families, they were able to raise $16,000 this year. Over the last 11 years, they were able to raise $100,000, in which they donated all the proceeds to the USC Norris Cancer Center.
The USC Norris Cancer Center is notably one of the 8 original comprehensive cancer centers designated by the National Cancer Institute and have proven through their scientific discoveries that they are one of the top cancer centers in Southern California. Through ground-breaking research, the staff and people at the USC Norris Cancer Center has helped patients and their families with innovative cancer treatments. Their USC Breast Center provides patients with complete care from the screenings to the diagnosis to the treatment. 
Breast cancer is a long and difficult journey. Shockingly, one-in-eight women in the United States will develop breast cancer in her lifetime. That's to say that on average, a woman is diagnosed with breast cancer every 2 minutes in the United States. However, men can be diagnosed with breast cancer as well. More importantly, it's important for us to support patients and give them the strength to win this battle. Lastly, we pray for the best for those who have been affected by Breast Cancer. We understand the importance and value of supporting philanthropies and we hope to inspire other companies to do the same.
If you're interested in the yard sign we created for this event, you can find similar signs on our website.
Thanks for reading!