Featured on the Cover of Industry Magazine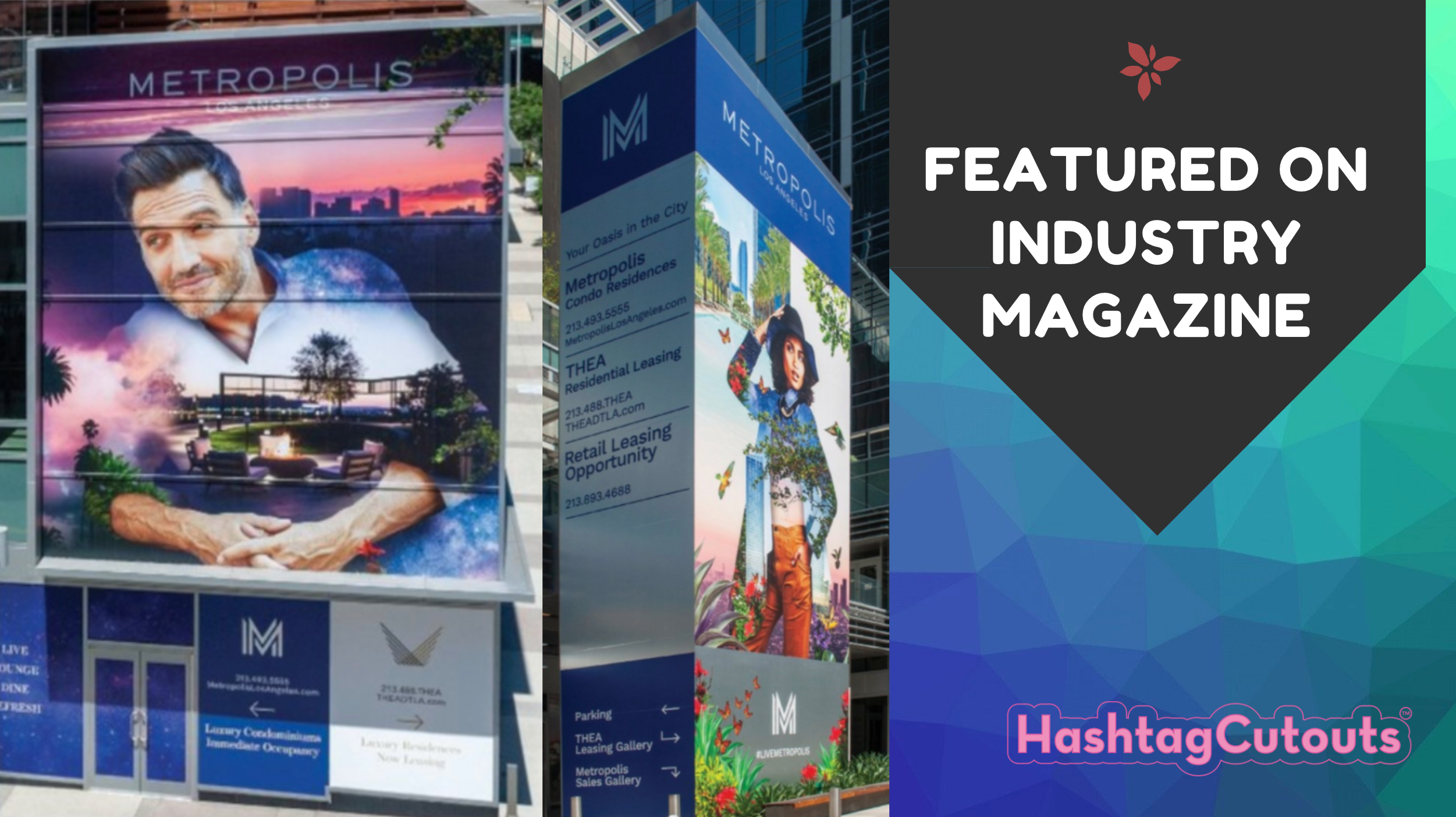 Hashtag Cutouts, a division of CR&A Customs, was recently featured on the cover of our industry magazine! Big Picture Magazine provides readers with information on the latest trends and news for the digital print industry. We are honored and thrilled to be featured especially on the front cover and on page 14. Metropolis Los Angeles recently asked us to take on their project to utilize their expansive windows as a canvas to display eye-catching window graphics. Home to residents and businesses, the building wants to leave their mark on this popular location. As many drivers pass through this area everyday to go to the Staples Center, L.A. Live, and Convention Center, Metropolis Los Angeles, requested a large print that showcased their features and amenities as well as leasing information.
At Hashtag Cutouts, we create custom-made yard signs, announcements, and hashtag cutouts for our clients with a wide range of sizes and color selection. We thrive by listening to our customer's opinions and what they hope to receive in the mail in time for their special occasions. Recently, we have been expanding the events we cater to such as birthdays, baby showers, weddings, and funerals. With the rise of COVID cases, many people are looking for safe and fun ways to celebrate special days with their loved ones. With our large custom lawn signs, we have found that people are doing drive-by celebrations with the signs displayed in their front yard and abiding with social distancing guidelines. We have also seen our clients with hashtag cutouts and photo booth frames for family pictures on birthdays and weddings. As we continue to expand the types of events we create designs for, our customers can depend on us for props and yard signs for every special occasion they're celebrating.
This achievement is another reason why our company wants to keep pushing our limits and create yard signs, announcements, and hashtag cutouts that our industry has not seen before. At CR&A Customs, we hope to set new trends and become a good influence in the digital print industry and for our long-standing relationships with our clients.
Check out our feature on the Big Picture Magazine! Thank you for allowing us to be a part of your September issue.