Finding the Best Photo Booth Prop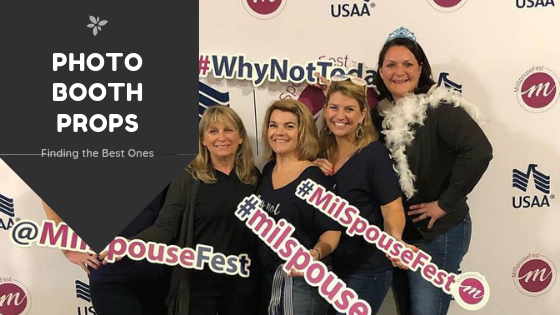 The photography world is advancing every day.  Photos save those great memories for celebrants and visitors at any event. Props are one of the new factors that are shaping the pattern of modern-day events. It's rapidly becoming a must-have element for photo booths. With an organized photo booth and amazing photo props, you can certainly capture amazing shots for you and your guests. With those props, your guests will smile while they remember the amazing time they had at your event.
Not only do photo booth props help create fun shots, but they also give you a way to improve the entertainment value of their event. Props like oversized hats, eyeglasses, fake mustaches and lots more will make you and your visitors act funny and catch the fun of the moment. It will add more amusement to the event and makes everyone laugh.
Considering the huge benefits photo booth props have to offer, it will be essential for you to choose the most relevant one to liven up your clients' party atmosphere. If that be the case, your next question will, of course, be " what's the best photo booth props?"
First, you must ask yourself what does the best photo booth prop do?
The best photo booth prop will always:
make someone special

help people socialize

give an event extra publicity

rock social media

stay classical
Having briefly considered the fundamental factors that determine best props, it's important to identify the props that can perfectly suit the purposes mentioned above.
Hashtag Cutouts customized hashtag cutouts and full-sized cutouts can serve those purposes. When it comes to promoting and remembering an event, consider using a customized hashtag prop. Every guest wants to remember the day, name and purpose of the event they attended. Custom hashtag props help people create high visibility for an event and communicate better with their relatives. It offers every visitor the chance of leaving an event with detailed picture and have the occasion engraved in their memory.
A customized hashtag cutout can make your event stand out on social media and help you organize some of the pictures that your attendees have posted and shared online. You can either have a # sign with your events name or any kind of short phrase. You can even create an @ sign and tag profiles and businesses!
Celebrant feels happier when more people see and talks more about their event. So, having hashtag photo prop cutouts in your photo booth can mean a lot to clients. Ultimately, it individualizes event pictures and helps an event rock the medial social platform.
It's such an awesome prop you shouldn't miss in your photo booth.
Need to get one today? Click here to shop quality Hashtag Cutouts Props. Check them out now!