Celebrating Thanksgiving 2020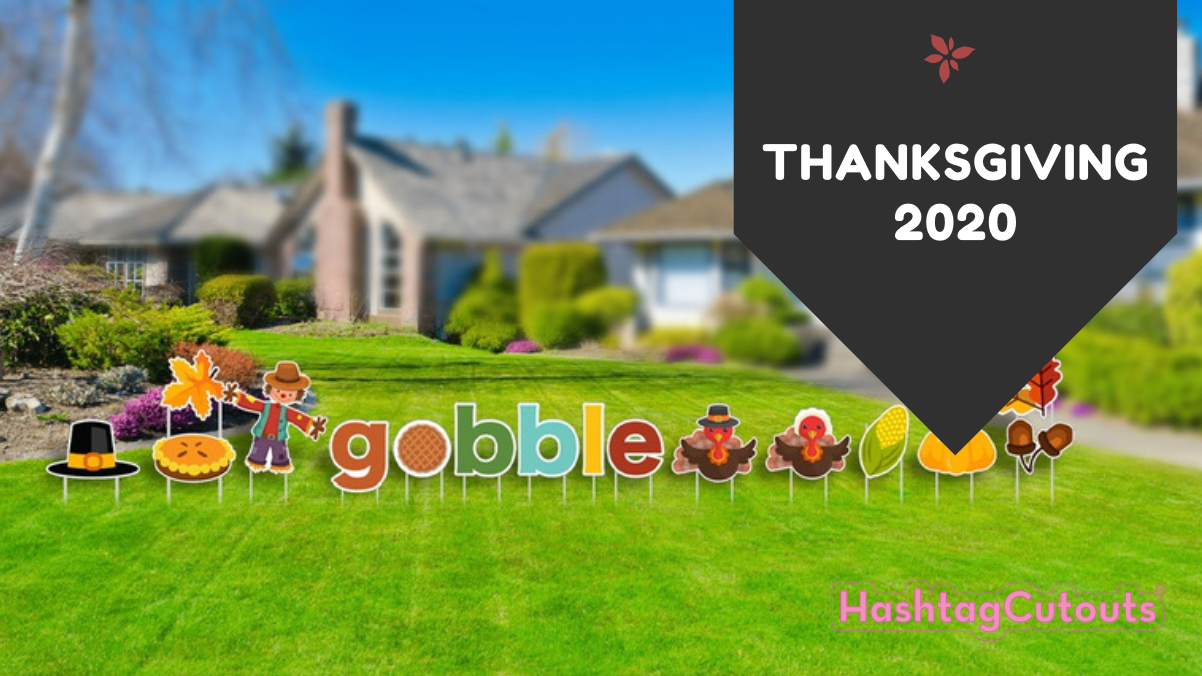 If you're like us and you're ready to celebrate Thanksgiving with your loved ones, say HOO-RAH! In just a blink of an eye, it's already November, and we're preparing ourselves to (gladly) gain some extra weight at the end of the month. I can already smell grandma's infamous turkey in the oven! With all jokes aside, this Thanksgiving is going to be different since we'll be celebrating during a pandemic. However, let's keep our Thanksgiving spirits high! This year, we created a Thanksgiving Yard Sign for family and friends who are coming over to spend the holidays. With our Thanksgiving "Gobble" Yard Sign, loved ones and neighbors can feel the Thanksgiving spirit radiating from your home!
View our product here
Due to distance learning, we know that kids are looking for fun ways to stimulate their minds as if they were physically at school. Give them a colorful sign with different fruits, vegetables, objects, and letters to excite them for the holidays.  These are reusable, and you can save them to use every Thanksgiving for however long you desire. Due to the bright colors, you will be able to see this sign in bright daylight and well as throughout the night. 
We process orders in 1-2 business days. If you order soon, you'll still be able to get them in time for Thanksgiving! If you have any questions about the order, please feel free to contact us by phone (213-749-4440 or by email at hashtagcutouts@gmail.com.